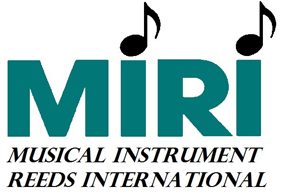 After 25 Years
FIBRACELL Is Still The Best
Cane-Like Synthetic Composite Reed
Sold Anywhere In The World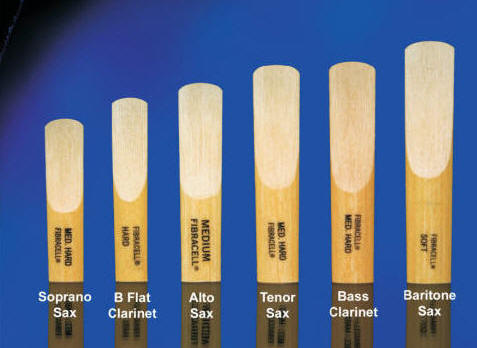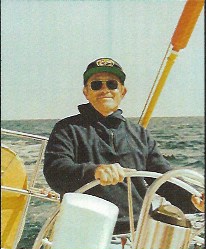 David Shaffer
Founder – Creator 
June 20, 1928 February 14, 2016
The creator of the FIBRACELL reed and the founder of the MIRI Corporation was David Shaffer who along with his wife Joyce, first began their effort to market FIBRACELL reed in 1993. The journey to get there, however, was indeed long and arduous.
Dave was originally a musician who played the clarinet and decided to become a music educator. He began teaching school band in Ohio back in the 1950's before eventually moving to California. Early in his teaching career he realized the tremendous need for an alternative to cane reeds for his students.
Every day he witnessed his young woodwind players struggle with their cane reeds and he felt that there must be some way to remove this cumbersome and constant burden from them so they could just simply play and enjoy their instruments.
They were having to spend a lot of time finding a reed that worked and then getting it moistened so it would play and then constantly fussing with it and often times even damaging the reed tip and having to get a new one in the middle of band practice. 
Dave really wanted to give his young players the opportunity for a more enjoyable experience when learning to play their instruments and allow them to more quickly grow as young musicians instead of being constantly frustrated and possibly even quitting. Having another woodwind reed option would be better for the students, better for the parents and certainly better for the school music program. Read More…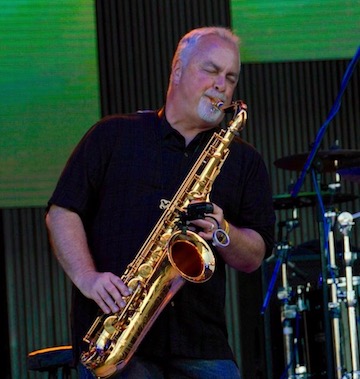 "I've been playing Fibracell reeds for over 20 years now and they have become a significant part of my signature sound. They always inspire me to play as creatively as I possibly can!" – Mark Douthit
Michael McDonald, Amy Grant, Larry Carlton, Toto, Don Henley
What Was – From Mark's
Album "Groove"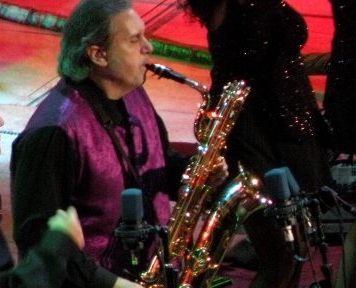 "I've been using Fibracell
Reeds for the past 20+ years. I highly recommend them to anyone looking for a reed that will provide more sound, consistency, dependability 
and longevity." – Don Markese 
Neil Diamond, Michael Bolton,
Linda Ronstadt, Whitney Houston 
Traneosity – From Don's
Album With "dondo"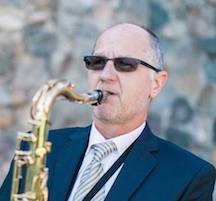 "After 25 years of playing
Fibracell I know that when you find the right Fibracell reed grade for your horn, you'll never want to play anything else period."
– Marty Ward
Dir. Artist Relations,
MIRI Corp. 
The Fortune Within – From Marty's
Album "Miracles In Paradise"
Choosing Your FIBRACELL Reed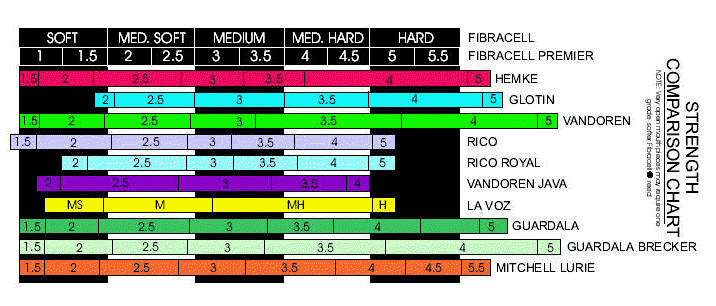 This Strength Comparison Chart Is ONLY A Place To Start In Narrowing Down Your Search For The Best FIBRACELL Reed For Your Particular Instrument Set Up.
For some, in the beginning, it can be a real challenge to find the right FIBRACELL reed that will work for them. This, however, can easily be the case for finding or changing to any other woodwind reed.
It's also never easy to switch or add any other additional tools for your musical instrument(s) that you can depend on. Especially if what you've been using has worked well for you up until the time you decide you need to make a change. Whether it's your reeds your mouthpieces or even your horns, when you go to practice, rehearse or especially when you're standing in front of an audience you NEED everything to perform beautifully….so you can. 
If you are looking for a synthetic composite reed that will give you the same feel, sound and the performance of the very best cane reed that you've ever been able to find and play…then you've found it in FIBRACELL.
FIBRACELL is without question the most cane like look, feel and sound of any synthetic composite woodwind reed on the market today! Read More...